SUPPORT FOR YOUR PC, MAC, TABLET, PHONE & TV
No matter which bit of kit you're having trouble with, we can almost certainly help win the battle!
A constant threat to your technology, files and private information is that presented by computer viruses, malware and spyware.
In many cases, we can remove viruses from your machine however we don't recommend individually tackling each virus at a time, to be certain the problem is resolved, our preferred option is to 'rebuild' the machine and ensure no traces of the virus remain.
This ensures that there is no possibility that remnants of the infection can reinfect your device. As preference, we can offer Norton Security at a very competitive price.
In fact, cheaper than we can find it elsewhere. Norton protects your computer, tablet or phone and our licences are provided for a whole year, offering you 366 days of piece of mind.
Never automatically renew your licence and always come to us before it expires and we can save you money on your protection!
If you buy a new machine but don't want to lose your files and photos, don't worry. We know where they all hide and will transfer all of your files from your old machine to your new one.
We recommend that you keep your old hard drive by means of a backup. This will also ensure that you have a copy of all of your files and no one can gain access to your personal information.
We will look into the user folders of the machine and move the files to the correct location on the new machine.
If you simply want a backup, we can obtain external storage and copy your data to that device to ensure you cover yourself in the event of equipment failure or virus attack.
We pride ourselves on the ability to come into your home, answer the phone or reply to an email quickly, politely and in a friendly way. We do this to put you at ease and reassure you.
No matter what problem you have, something which may seem complex to you or something you simply can't remember how to do, we will hold your hand and provide you with the support that you need.
We will guide you through problems with any of your technology that we can from iPads and Android tablets to a desktop PC or laptop, even your SmartTV.
It doesn't cost you anything to get in touch so, why not reach out and see how we can help you?
PC, Mac, Tablet, Phone & TV
Whether you've bought a new graphics program, bought a printer which has it's own software or just simply can't get a new program to work, we can help you install that software, test it, configure it and make sure it's running as it should be.
Sometimes, installing software can be a minefield of which components you need to install and sometimes that software just won't do what it is supposed to. We will help ensure it does.a
Having worked in a range of workplaces from local government to emergency services and education, we have been well-equipped to provide support with the majority of common applications.
If you don't know how to create a formula in Excel, you want to edit a photo in Photoshop or you simply need guidance how to 'surf the net' and find information on the Internet, we can sit with you one-to-one and talk you through your requirements until you can do it yourself.
We will take you through one step at a time and help you write notes to make sure you know what to do in your own words. If there's anything you're not sure about, compile a list and then get in touch.
We will discuss each item in turn to maximise the efficacy of the experience.
We don't believe in charging for something simple so we will do our best to offer you simple instructions to resolve your issues.
However, sometimes you may have a common query which needs further explanation and you need to be guided through resolving that problem.
We have compiled a selection of frequently asked questions and common problems, along with the step-by-step guides to fixing the problem for yourself.
Check our Self Help section to see if you can find a solution for yourself.
A cheaper and more flexible option than a landline phone is an IP phone which routes your calls over the internet.
As long as you have a good Internet connection, we can help provide you with an IP solution for home users to small businesses. We partner with an incredible effective company, Soho66 who offer these features and much more:
3 Way calling

Call delivery assurance

Call Director

Call forwarding

Call Recording

Call transfer

Call waiting

Call Whisper
Caller ID

Caller ID for Forwarded Calls

Dial by URL

Hunt group

Inbound Call Filtering

Line display name

Messaging while routing

Multi route

Music on hold

Music whilst ringing

Time of day routing

Virtual Receptionist

Voicemail to Email

To find out more, visit Soho66 here. We will take control and help set up everything you need.
Over the course of time, a PC can become slower, usually this can be resolved with software, however, as time progresses, the demands on your system increase.
To help deal with this extra demand, we can help to upgrade your existing system to help it cope with the stresses and strains of modern software and hardware. If you need extra capacity, we can add additional storage or provide other solutions to help get more out of your system.
Wi-Fi can be intermittent at the best of times. You can be sat in your lounge with full signal but go into the kitchen and the signal can drop out all together.
We can provide a solution which will increase the coverage in your house* to avoid Wi-Fi blackspots and help ensure you stay online when moving around your home.
*Note: The very nature of Wi-Fi means it is susceptible to outside interference from electrical cabling, nearby appliances, cordless phones and any other devices using the same frequency. We cannot guarantee your signal will be 100% throughout your house 100% of the time.
Feel like an outcast being banished to the study every time you want to use the Internet? Don't. We can help you get up and running with Wi-Fi.
Not only will we help you get a wireless signal in your home, we will check the security to make sure no one else can get onto your network without your permission.
Email Tracking & Delivery Assurance
This day in age, we rely on communicating electronically but if you're like us, you need to know that those messages have been delivered.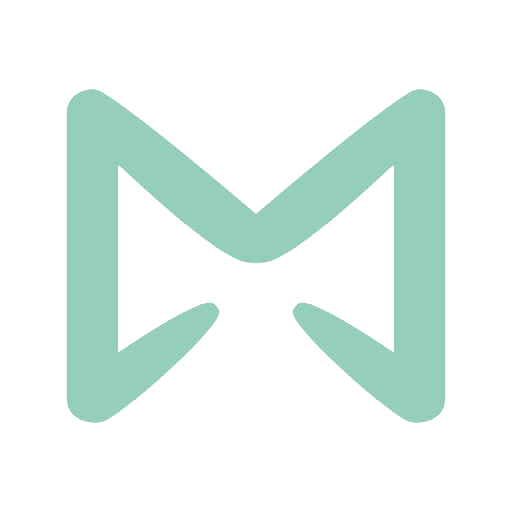 We've teamed up with the guys from MailButler who offer a brilliant app and plug-in for your phones, iPads and computers which can automatically track the path of your emails. You can monitor when the message is delivered, opened, if someone clicks a link in your message and even when the best time is to get a reply from that contact.
Save 33% by using our exclusive code and make use of this amazing tool.